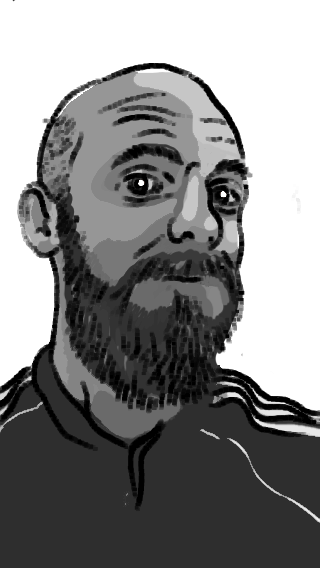 it's me joscha, maker of things
I am German, went to an international British school and currently live in Eindhoven, the Netherlands with my girlfriend son and daughter.
In 2012 I graduated from the Design Academy Eindhoven's leisure department. This was a very free, allround and hands on education and a place where I developed many practical skills, both in the workshop and behind the computer.
since graduating I have been working as a freelance image maker not shying away from a challenge, sinking my teeth into anything and everything I could get my ink stained hands on.
This work ethic resulted in a grand spectrum of design jobs ranging from corporate identities for small up and coming businesses to designing and illustrating full colour print ready artwork for marketing materials.
when not working for clients I like to keep busy with my own projects:
in the past I have kickstarted my own one off linoprint t-shirt brand. Successfully pitched some of my wacky product ideas, such as the earaser a Van Gogh inspired ear shaped eraser, and explored plotting do-it-yourself paper replicas of plants.
this site is the next step in my dabbelings and a place i will be using to compile and offer the things i make.